Webinar on battery storage systems for trade and industry (27.05.2021)
Information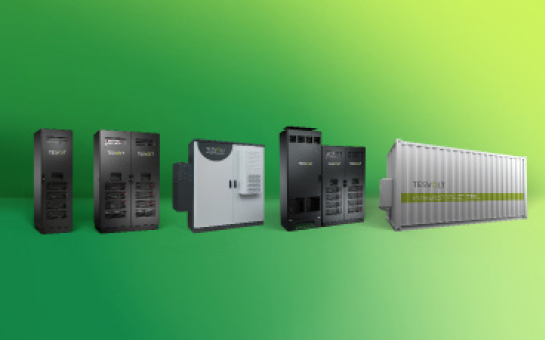 Category
Webinar TS-I HV 80
About this training
Date: 27.05.2021, from 10:00 am to 11:30 am
Location: Online
Language: English
The world of battery storage systems for trade and industry
About this webinar
Have you just discovered the commercial storage system market? Then our introduction webinar is just right for you. We'll provide you with comprehensive information on the different systems, the range of applications for TESVOLT storage systems, and their special technical characteristics. Furthermore, you'll have the chance to ask us questions directly and join us in discussion.
Full contents of the webinar in detail:
Application areas of commercial storage systems (e.g. increased self-consumption, peak shaving, off-grid, multi-use, back-up power, and many others)

Presentation of products and solutions relevant to each case

What makes a good storage system?

Special technical characteristics of TESVOLT storage systems

About us

Q&A session
This webinar is aimed at
Electricians/electrical engineers who would like to tap into the business area of storage systems for trade and industry.
Cost
This webinar is free.  
We look forward to seeing you.
Please Login or Signup for more details.