CERTIFICATION TRAINING TS-I HV 80
Information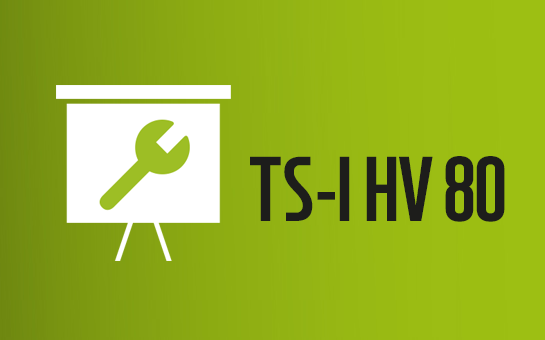 Length
2 Days from 09:00 to 17:00 o´clock
About this training
Location: Online Live Seminar
Language: English
Date: 16. to 17.11.2021
Price: 350,- €
TS-I HV 80 Storage System: Certification of installation and commissioning
Conducted ONLINE via live transmission
You will receive an access link in due time before the event.
Please save or print the installation instructions for the TS-I HV 80 and the TESVOLT Energy Manager in advance. You will find these in the document management of the event after purchasing this course.
About this course
Here you have the possibility to get certified live for the TS-I HV 80 battery storage system. In addition to a detailed introduction to the theory, practical experience is also included.
In detail, the certification training contains the following contents:
Day 1
Theoretical basics of storage systems
Structure of the battery cabinet
Structure of the storage system
Connection to the periphery (inverter)
Day 2
Commissioning
Functionality of TESVOLT Energy Manager
Commissioning and parameterisation of TESVOLT Energy Manager
Setup and connection to myTESWORLD
Backup power and off-grid
What this course will give you
Certificate TS-I HV 80 if tests are successfully passed
Fulfilment of the basic requirement for activation of the TESVOLT warranty
This certification training course is aimed at
Prospective specialist partners who want to be certified
Existing specialist partners who do not yet have certification for this product
Requirements:
Electrician / Electrical Engineer
It is recommended: Qualification Working on medium voltage switchgear
It is recommended: Experience with batteries in private or commercial use
Costs
This training costs 350 € per person.
The price includes access and use for the e-learning on the product. After completion, we will automatically invite you to the e-learning course and inform you.
Corona:
We follow the recommendations of the German government and work under tightened security conditions during your stay. You will receive detailed information after the booking request.
We look forward to seeing you!
What makes the TS-I HV 80 so special:
Introduction TS-I HV 80
Please Login or Signup for more details.