Product presentation TS-I HV 80 - Technology and applications (08.03.2022)
Information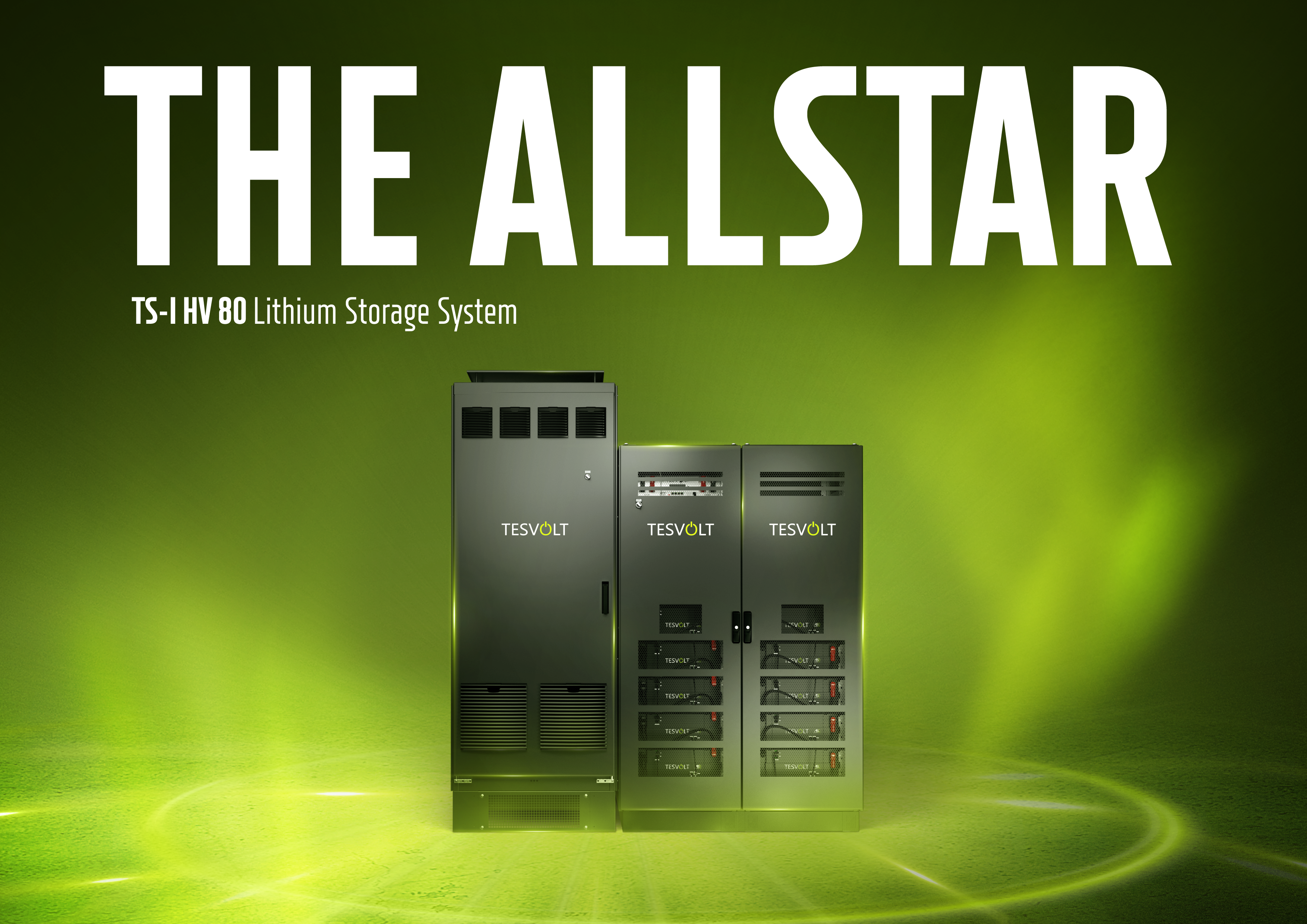 About this training
Date: 08.03.2022, from 14:00 to 15:30 pm
Location: Online
Language: English
The TS-I HV 80 storage system - The allstar
About this webinar
The new TS-I HV 80 is our first battery storage system with an integrated TESVOLT inverter and our innovative energy management system, which consists of the TESVOLT Energy Manager and myTESWORLD portal.
Back-up power, self-consumption optimisation, peak shaving, consumer and generator control, on- and off-grid use – the TESVOLT TS-I HV 80 is not only the ideal electricity storage solution for virtually every application, but also features power quality technology to improve the quality of the local utility grid in the long term. With its multi-use capability, it can simultaneously be used for self-consumption optimisation and for peak shaving.
In this webinar you will learn about:
Technical features of the TS-I HV 80 and its advantages

Integrated battery inverter

TESVOLT energy management system (TESVOLT Energy Manager and myTESWORLD)

Application areas of the TS-I HV 80

Target groups & references
In addition, you will have the opportunity to ask questions and enter into a direct and live exchange with us.
This webinar is aimed at:
Managing directors, sales representatives and business managers as well as electricians / electrical engineers with extensive experience in the installation of commercial and industrial storage systems.
Costs:
This webinar is free of charge.
We very much look forward to seeing you!
Please Login or Signup for more details.