CERTIFICATION TRAINING TS-I HV 80
Information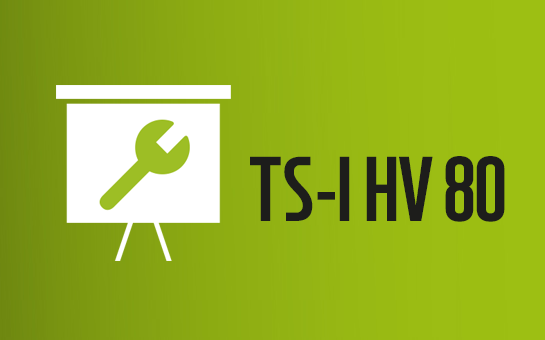 Length
3 Days from 09:00 to 13:00 o´clock
Category
Online-Live-Kurs
About this training
Location: Online Live Training
Language: English
Date: 08. to 10.03.2022 from 9:00 to 13:00 pm
Price: € 350,- 
TS-I HV 80 Storage System: Certification of installation and commissioning
About this course
Here you have the possibility of being certified live for the TS-I HV 80 battery storage system. In addition to a detailed introduction to the theory, practical experience is also included.
In detail, the certification training contains the following content:
Day 1
Safety
Basics of battery technology
Components of the battery system
Day 2
Inverter
Peripherals 
Setting the complete system to standby
Extending the power and energy capacity
Day 3
Commissioning the TESVOLT Energy Manager
A detailed explanation of the different operation management strategies 
Open points and questions
Final test for obtaining the guarantee certificate
What this course will give you
Certificate TS-I HV 80 if the test is successfully passed
Fulfilment of the basic requirement for the activation of the TESVOLT warranty
This certification training course is aimed at
Prospective specialist partners who want to be certified
Existing specialist partners who do not yet have certification for this product
Requirements:
Electrician / electrical engineer
It is recommended that you have: A qualification for working with and on medium voltage switchgears
It is recommended that you have: Experience with batteries, if private or commercial usage
Costs:
This training costs € 350 per person. The price includes:
Documentation
Your personal certificate
Note:
Your personal access link will be sent to you one week before the start of the event
Please make sure that you have direct access to the installation manuals of the TESVOLT TS-I HV 80 storage system and the TESVOLT energy manager in order to take notes
We are looking forward to seeing you!
What makes the TS-I HV 80 so special:
Introduction TS-I HV 80
Please Login or Signup for more details.